Remembering and honoring the legacy of America's WWII 99th Infantry Battalion (Separate) and Office of Strategic Services, Norwegian Special Operations Group ICW
10th Mountain Division Ski-In Daze.
​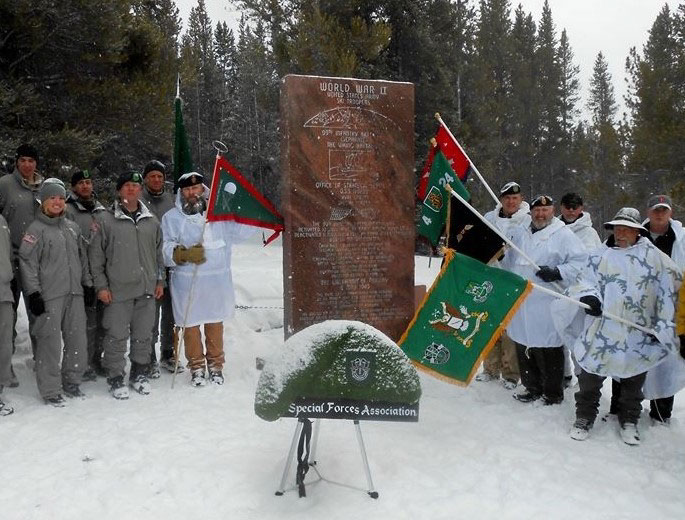 In February/March of each year, Chapter 4-24 links up with 10th Special Forces Group (Airborne) and the Special Forces Motorcycle Club Chapter 10 at Ski Cooper to remember and honor the legacy of America's WWII Office of Strategic Services. These masters of the alpine and winter warfare trained at Camp Hale, CO and surrounding area before heading off to participate in OSS Operations RYPE, Norway.
Cooper Hill Day Agenda:
Open Ski
"Veterans Honor" Serpentine Ski Parade
Lunch
99th/NORSO Memorial Ceremony
Apes Ski
Dinner
All are invited to attend, even if you don't ski.
Special thanks to the Special Forces Charitable Trust for the luncheon and lift tickets.
Chapter members email heritageskiin@sfa4-24.org for RSVP and Chapter information.
For information on hotels, Ski-in Daze details, and Dinner RSVP/Pay visit: 10thmtndivskiindaze.wordpress.com